Upgrade Your HVAC System with High-Quality and Efficient Service
Complete HVAC Services and Mini-Split Installation
Don't let a broken or malfunctioning HVAC system burden you with unnecessary costs and decreased efficiency. Instead, let our team at Gemini's Heating and Cooling install a superior and long-lasting system tailored to your needs.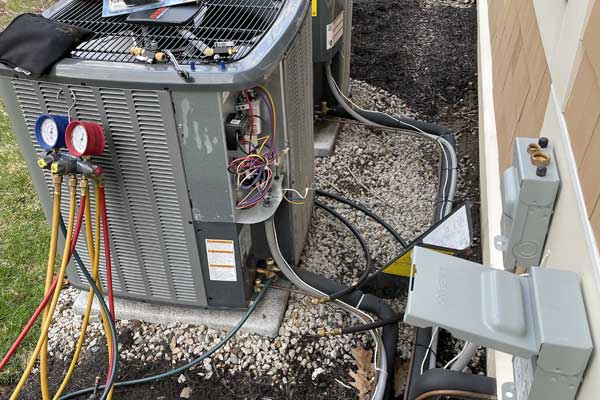 Your Reliable HVAC Contractor in North Andover, MA
Gemini's Heating & Cooling is a family-owned and operated HVAC contractor based in North Andover, MA. We specialize in practical and effective heating, cooling, ventilation, mini-split installation, and indoor air quality solutions. Our goal is to help our customers reduce energy consumption through efficient HVAC systems designed specifically for their homes or businesses. We pride ourselves on being more than just an HVAC company—we are solution providers, too. We understand that a well-functioning system should not only be efficient but also meet your needs in terms of technology, design, and style. That's why we work with you from the start of the project until the end, ensuring your system fits seamlessly into your home or business environment.
Explore Our Range of Comprehensive HVAC Services
HVAC Installation Upgrade or replace your HVAC system in North Andover, MA for improved performance and efficiency.
HVAC Maintenance Ensure the longevity and efficiency of your HVAC system with our high-quality maintenance services in North Andover, MA.
HVAC Repair Fix your faulty HVAC system to eliminate excessive costs and prevent further damage.
Commercial Refrigeration Count on our reliable refrigeration technicians for your commercial refrigeration needs in North Andover, MA.
Additional Services We repair and maintain other units such as furnaces, heat pumps, refrigerators, and more. We also offer mini-split installation services.
Duct Cleaning & Dryer Vent Cleaning Keep your air ducts clean and free from hazards with our expert duct and dryer vent cleaning services.
Special Discounts for Seniors & Veterans
Receive a 10% discount on our services today! Get a free estimate and take advantage of our 10% senior and veteran discounts on contracting services.
Contact Us Today for Your HVAC Needs
Ready to elevate your comfort at home? Contact us today to explore top-notch heating and cooling solutions tailored just for you. Reach out via email at
hiram@geminis-heating-cooling.com
or give us a call at
(978) 547-5433
. Don't miss out on the latest updates and news—follow us on
Instagram
and
Facebook
for more information. Your comfort is our priority, and we're here to make it happen.