Our Services: A/C and Heater Installation, Repair, and Maintenance
At Gemini's Heating and Cooling, we are committed to providing a full suite of HVAC services. Whether you need help with A/C and heater installation, repair, or maintenance of your heating, ventilation, and air conditioning system or need support for your commercial refrigeration system, we're here to help. We also proffer duct and dryer vent cleaning for home and business owners to ensure you have a safe and efficient ventilation system.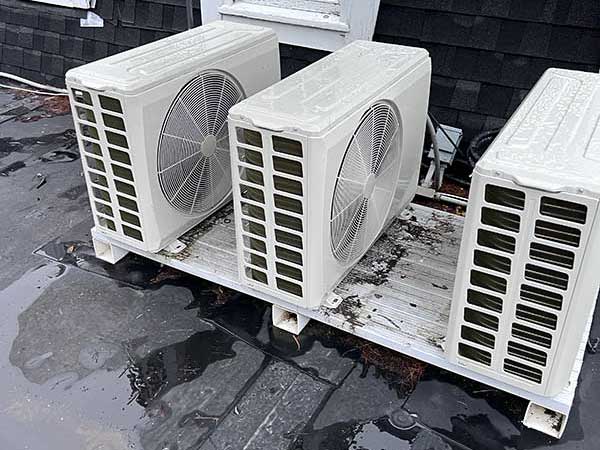 HVAC Installation
Investing in a new HVAC system is a significant step toward energy efficiency and a comfortable indoor environment. Our team will work close with you to:
Evaluate your needs
Help you choose an energy-efficient system that fits your budget
Manage the efficient installation process
Whether it's a single unit or an entire system, we ensure a hassle-free and swift installation.
HVAC Repair & Maintenance
Keep your HVAC units in top condition with our expert repair and maintenance services. Our technicians are trained to deal with various models and can diagnose and rectify a wide range of issues. Regular maintenance not only prevents unexpected breakdowns but also improves efficiency and longevity.
Commercial Refrigeration
For businesses relying on commercial refrigeration, we offer full-service support, including installation, repair, and maintenance. Be it restaurants, markets, or medical offices, we understand the importance and urgency of refrigeration needs. Put your trust in our highly trained technicians to keep your refrigerators running efficiently.
Duct/Dryer Vent Cleaning
Poor indoor air quality can be traced back to dirty air ducts. Let us handle the meticulous job of cleaning your air ducts to improve your air quality, HVAC system efficiency, and even potentially reduce your energy bills. In addition, dryer vent cleaning is instrumental in preventing house fires. Let our meticulous team make your home safer.
Contact Us Today to Book Our Services: A/C and Heater Installation, Repair, and Maintenance
Schedule your HVAC service with a team that truly cares. We are available via any of the following methods of contact:
Let's enhance your comfort today!