About Gemini's Heating and Cooling: Our Story
We are Gemini's Heating and Cooling, an HVAC company offering different services for heating and cooling systems in the North Andover, MA area. We offer heating and A/C maintenance, installation, and repair, backed by years of experience in the industry and a commitment to customer satisfaction.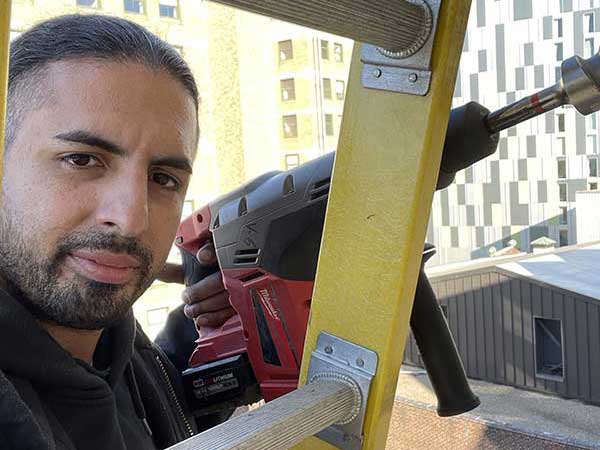 Who We Are and Our Commitment to You
Embedded at the heart of North Andover, MA, Gemini's Heating and Cooling is a full-service HVAC company specializing in creating energy-efficient residential and commercial spaces. Our practical, effective solutions span heating, cooling, ventilation, and indoor air-quality improvements.
We are wholly committed to reducing our customer's electricity usage and environmental impact by providing top-quality products and services, like our expert heating and A/C maintenance solutions. Our absolute devotion to customer satisfaction drives us to aim for 100% satisfaction with every project we undertake.
Choose Our Team of Certified Specialists
With a team of fully-certified EPA and HVAC technicians, we provide meticulous and comprehensive estimates for our service rates, repair work, and parts, ensuring quality at every step.
Affordability & Transparency Make Us a Perfect HVAC Services Partner
Our in-house expertise enables us to manage projects effectively and avoid hidden charges. With us, you'll never encounter any surprise costs—transparency is key to our business ethos.
We Include a Comprehensive Labour Guarantee with Our Workmanship
Alongside the factory warranties provided on our branded products, we uphold a robust guarantee on our labor. This ensures trust and security in the work we do.
Explore Our Wide Range of Services
At Gemini's Heating and Cooling, we strive for customer satisfaction at its finest. With our proficient technicians diagnosing issues and providing honest evaluations, our primary services include:
HVAC Installation
Heating and A/C Maintenance
HVAC Repair
Commercial Refrigeration
We Also Offer a Wide Range of Additional Services—Reach Out to Us Today
We cater to all kinds of HVAC needs—ranging from basic system maintenance tasks to complete system overhauls. Our dedicated team of professionals, backed by their expertise in all HVAC-related matters, can guide you in deciding the best services suited to your specific needs and budget.
Contact us to get your service scheduled: