Areas We Proudly Serve
Gemini's Heating and Cooling is proud to offer top-notch HVAC and commercial refrigeration services to a wide range of locations throughout Massachusetts. Whether it's A/C repair, heating installation, or HVAC maintenance, our experienced team is equipped to cater to all your heating, cooling, and refrigeration needs.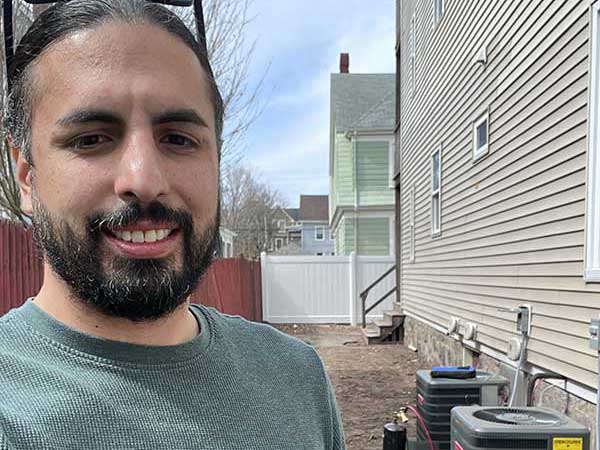 We Cater to the HVAC Needs of These Areas
North Andover, MA: At the heart of our operations, we offer dedicated services to our residential and commercial customers within North Andover.
Andover, MA: We continue to build strong relationships with our customers in Andover through our reliable delivery of comprehensive HVAC services.
Lawrence, MA: Our professional services are widely availed of by the residents and businesses of Lawrence.
Lowell, MA: Our commitment to maintaining efficient and healthy HVAC systems extends to our valued customers in Lowell.
Haverhill, MA: We ensure a comfortable and safe environment for the homes and establishments in Haverhill with our expert heating and A/C repair, installation, maintenance, and commercial refrigeration services.
Salem, NH: Crossing state lines, we are also able to meet the needs of our neighbors in Salem, New Hampshire, thanks to our deep understanding of different heating and cooling systems.
Merrimack Valley: Our dedication to keeping HVAC systems running smoothly spreads across the entire Merrimack Valley region.
And more, including Ipswich, Marblehead, and Tyngsborough
At Gemini's Heating and Cooling, we make it a point to deliver only the best quality service, regardless of your location. Throughout each project, we strive to uphold the highest standards of workmanship, ensuring each HVAC system we handle operates at peak efficiency. From HVAC installation to maintenance and repair, you can count on us to deliver professional, top-quality service.
We Also Do Work Outside of These Areas When Possible—Reach Out to Learn More
Are you located outside of these areas and need our services? Please don't hesitate to reach us at (978) 547-5433 or email us at hiram@geminis-heating-cooling.com. We'd be more than happy to discuss how we can extend our services to meet your A/C repair, HVAC, and refrigeration needs. We are also active on Facebook and Instagram, so feel free to follow us to stay updated on the latest news and promotions from Gemini's Heating and Cooling.
Local Reviews
Gemini's Heating and Cooling Rated 4.85 out of 5 stars based on 52 customer reviews