A/C Repair, Heater Repair & Maintenance Services by Gemini's Heating and Cooling
Keep your indoor environments comfortable all year round with our comprehensive HVAC repair and maintenance services available for homes and businesses in North Andover, MA and surrounding areas.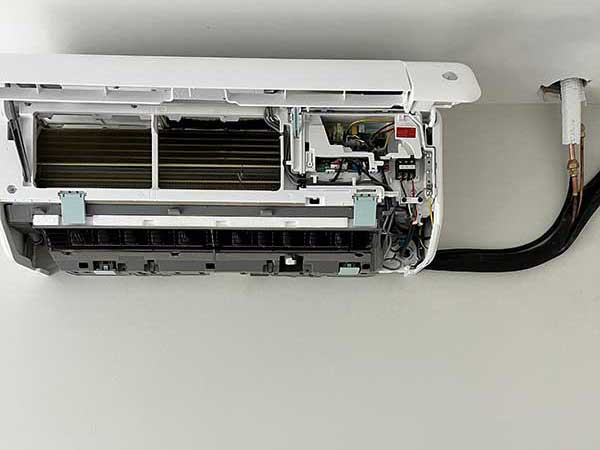 Trustworthy and Quality HVAC Repair & Maintenance
Gemini's Heating and Cooling understands how crucial a functioning HVAC system is to your comfort. For years, we have been the go-to solution for homeowners and businesses in North Andover, MA looking for reliable and affordable HVAC repair and maintenance services.
Our trained and experienced technicians can handle a variety of HVAC issues—from straightforward fixes to complex troubleshooting; we've got you covered. Their mission is to ensure your HVAC systems are running smoothly and efficiently all year round.
Our Thorough Repair Services Will Get Your Unit Back Up and Running in No Time
An unforeseen breakdown of your HVAC system can significantly disrupt your comfort. But worry no more; our prompt and efficient repair services are here to save the day. We specialize in:
A/C Repair
Heater Repair
Commercial Refrigeration Repair
Our Comprehensive Maintenance Services Will Ensure Your Unit's Durability and Longevity
Don't wait till your HVAC system fails. Regular maintenance prevents potential problems, improves efficiency, and extends the life of the unit. Our maintenance services include:
Routine HVAC System Checkups
Part Replacements
Cleaning and Optimization
Your Comfort Is Always Our Top Priority—Contact Us Today to Get Started
We at Gemini's Heating and Cooling take pride in prioritizing our customers' needs. Our team will not only repair your existing system but will also provide preventive maintenance tips to help your unit stay in optimal condition for years.
In line with our commitment to superior customer service, we offer a 10% discount for our military and senior clientele. Don't hesitate to reach out with any questions or to schedule a service.